Local, Safe, Reliable LPG delivered from a branch near you
The ELGAS exchange program typically offers a pair of 45 kg cylinders- one of which is physically replaced by an ELGAS delivery driver once its contents are consumed.
How exchange works
The typical exchange gas cylinder setup for homes and small businesses is to have two 45 kg gas cylinders fitted with gas regulators.
The two gas cylinders are linked by a changeover valve. When one cylinder is empty, you flip the valve over to the full cylinder. This is your reminder to order a fresh 45 kg gas cylinder.
Your Elgas LPG delivery driver will then come to your home and exchange a full cylinder for your empty one.
Advantages of Exchange
Enjoy benefits of gas despite being in an off-grid location or without access to piped natural gas
The two cylinder set-up allows continuous use of gas without disruption
A pair of 45 kg cylinders offer adequate amount of LPG to fulfill a typical household's needs pertaining to cooking, heating and hot water.
Easily sign-up and order online.
Enjoy competitive pricing.
Australasia's largest LPG provider
Why choose ELGAS for your Home?

Australasia's largest LPG provider
Free and reliable doorstep delivery from a branch near you
24/7 telephone and online assistance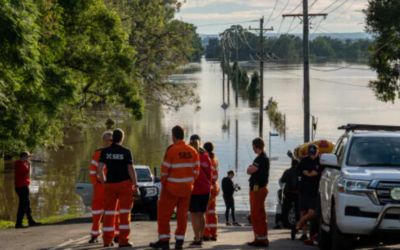 How to secure and manage your LPG during flooding and what to do in case of damage to your bottles
read more